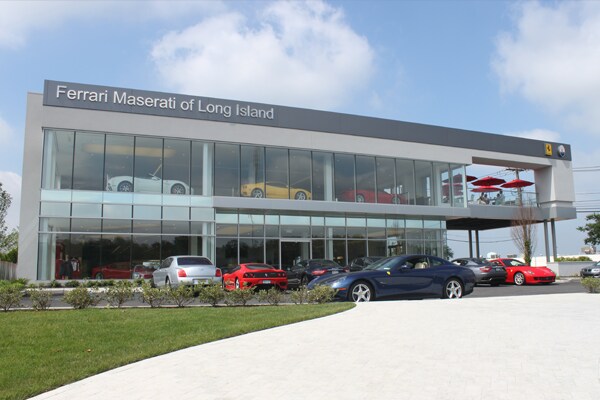 About Maserati of Long Island: Proudly Serving Drivers from Queens, Brentwood, Islip, Manhattan, & Brooklyn
Maserati of Long Island is proud to be the only factory authorized Maserati dealership within the Long Island area. Operating from a state-of-the-art facility that's located in the heart of Long Island, our expertly trained staff is committed to serving each of your needs from the moment you walk through our doors, keeping one tenet in mind above all else: treating you like a member of our "family" from the moment you walk through the doors of our new Maserati showroom and service center
This strongly held belief is what sets Maserati of Long Island apart from the typical car dealership. Rather than putting the sale before all else, our team is committed to earning a client for life by devoting an exceptional level of pride and service to every aspect of our dealership.
Another reason why Maserati of Long Island stands apart is due to our heavy community involvement. More than just a gesture of good will, this aspect of our operation is one of the backbones of our business. For instance, whenever a vehicle is purchased from our dealership, our team makes a donation to our area's local hospital. This small gesture represent not only our gratitude to you, our customer, but also our commitment to bettering our community.
Our new Maserati dealership is truly proud to represent one of the finest automotive marquees on the road today, delivering an exceptional range of Quattroporte, Granturismo and Ghibli models from which to choose. Beyond our array of Maserati models we offer, our dealership is truly known for creating one of the most unique purchasing experiences in the industry today: one that centers around treating our clients like family and contributing to a larger good at the same time.
Maserati of Long Island is located at 65 S Service Rd, Plainview, New York. Our team looks forward to serving you, so contact us today. We welcome the opportunity to earn your business and welcome you into our family...