Join us for the Red Tomato Annual Rally April 29th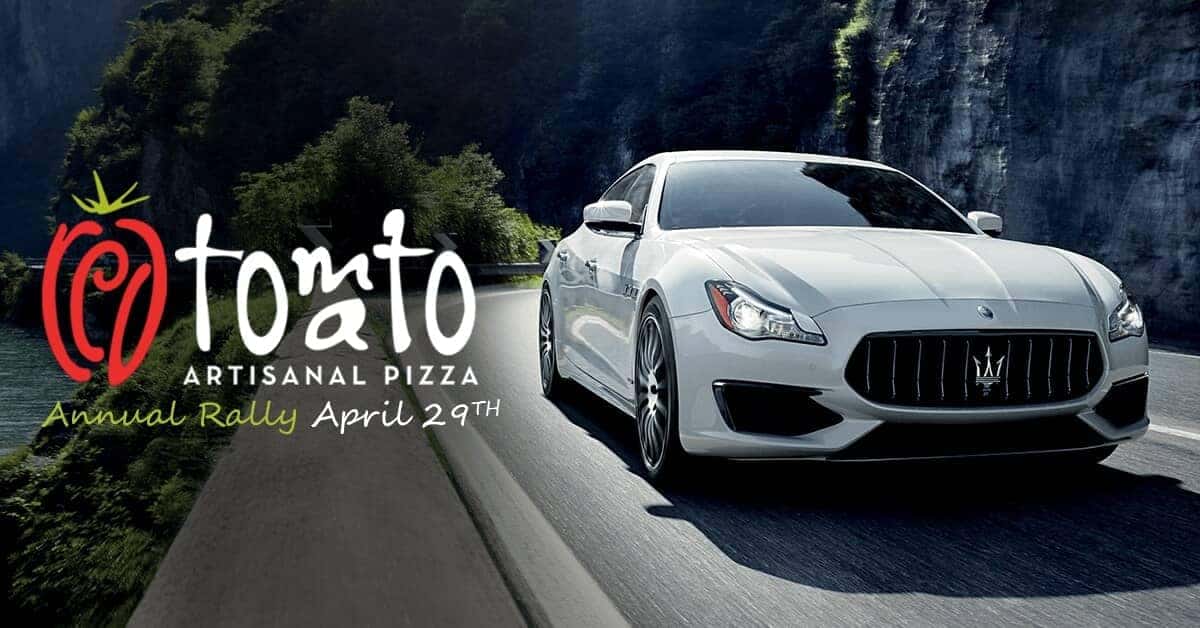 JOIN US FOR OUR FIRST RALLY OF THE YEAR
Saturday, April 29th 2017
Enjoy an afternoon of fine Italian cars, authentic wood fired pizza, paninis, desserts, refreshments and live music.
START:
FERRARI MASERATI OF LONG ISLAND
65 S Service Road, Plainview, NY 11803
Meeting Time: 3 p.m.
Departing Time: 3:30 p.m.
ARRIVAL:
RED TOMATO ARTISANAL PIZZA
6245 Northern Blvd. East Norwich, NY 11732
Eating Time: 4:00 p.m.
Space is limited!
RSVP today
Note:
Burnouts or disruptive behavior will not be permitted and subject to a fine.