This Is Why Maserati Is Adopting Autonomous Driving Tech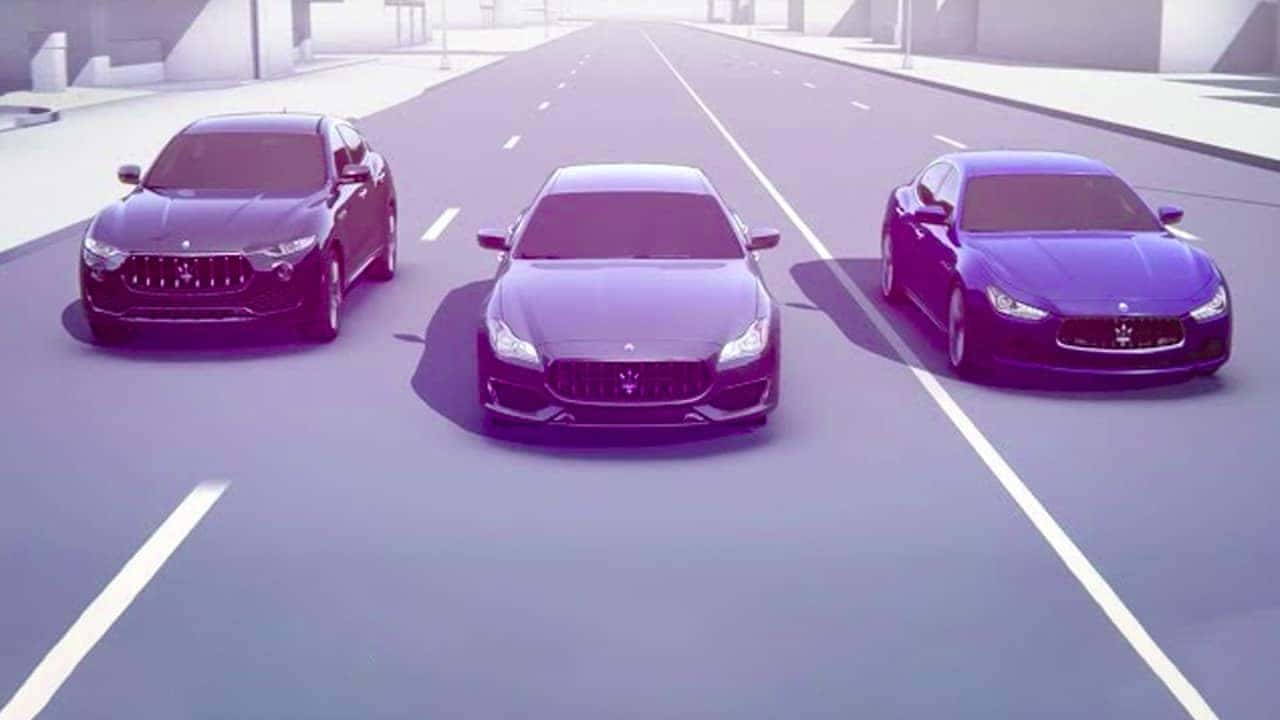 BMW has recently invested quite heavily into autonomous driving technology, and Maserati is set to take advantage of its efforts. Reports have recently outlined an agreement between Maserati and BMW to incorporate the latter's autonomous driving technology in the near future. While no timeline has yet been set, the announcement is significant for a few reasons. First, BMW has never before partnered with another brand to share its autonomous technology. Second, Maserati is demonstrating its commitment to bringing its customers the ultimate luxury experience—complete with leading-edge technological innovations.
Numerous Complex Partnerships Underlie the Development of Autonomous Driving
While the news is exciting, not everyone will see it as a surprising development. The company that owns Maserati, Fiat-Chrysler Automobiles (FCA), and BMW Group began working together on self-driving cars back in 2017. Their partnership also involved top tech companies like Intel and Mobileye. This group of companies has announced plans to reveal the first vehicle that is truly self-driving as early as next year. However, that does not mean the technology will be commercially viable anytime soon. Moving forward, it will be very interesting to see how the new partnership plays out and the exact language of the agreement between them.
In another interesting development, FCA has struck a deal with Waymo, the autonomous vehicle development company under the Google umbrella. Perhaps the surprising part of the new deal is that Maserati did not team with Waymo. Clearly Maserati feels the partnership with BMW will be mutually advantageous. Waymo recently ordered more than 60,000 Chrysler Pacifica minivans with the intention of transforming them into autonomous taxis. At the same time, Waymo also bought 20,000 Jaguar I-Pace vehicles for the same reason. This means the lines of partnership in the autonomous vehicle development push are becoming quite blurred.
Separate from its work with Maserati, BMW recently announced a partnership with Daimler to develop self-driving cars. This collaboration will focus on level-three and level-four automated driving, as well as parking, with the objective of achieving level-four operation before 2025. The two companies have combined resources into a single open platform. The hope is to bring the technologies people want to the market as fast as possible and create better programs than would be possible through individual development.
Maserati Is Ideally Positioned to Take Advantage of Technological Advances
Maserati now stands uniquely poised to take advantage of all these partnerships through its new agreement with BMW and its affiliation with FCA. For a number of years, Maserati has hinted at the possibility of a self-driven option in its lineup. In 2017, the company debuted a new, facelifted Ghibli at the Chengdu Motor Show.. It featured new side skirts, rear bumper, and rear extractor that gave the car a sharper look from its predecessor. The so-called Ghibli GranLusso also featured the introduction of driver assistance systems that opened the door for autonomous driving.
Now, only a few years later, Maserati is in the perfect position to begin offering much stronger self-driving systems in its upcoming vehicles. According to initial comments about the partnership, the BMW autonomous technology will initially be implemented for use in driver assistance on the highway. This type of assistance falls under the umbrella of level-two autonomy, while BMW is working on level-four and level-five offering. While this scope is fairly limited in the range of vehicle autonomy, it would not be surprising to see more advanced technology in a Maserati very soon, especially given BMW's focus on developing better programming by 2025 in collaboration with Daimler. This is especially true if Maserati does not plan to implement the technology until its next generation of vehicles.
The Future of Maserati Vehicles and Self-Driving Technology
The announcement of this new partnership between BMW and Maserati comes at a critical time in the latter company's history. Very recently, Maserati confirmed that it would completed renew its vehicle lineup by 2022. This means that a lot of changes are coming for the Italian manufacturer. A significant feature of the new lineup will be the introduction of electrification. According to reports, Maserati will offer several different types of electrified cars, from fully electric versions to hybrids. However, the company also recently confirmed that it does not intend to go fully electric. This is because the Maserati brand is largely built up on the "raw emotion" of the internal combustion engine.
A push for self-driving vehicles certainly aligns with a focus on electrification and looks forward to the future of driving. Maserati is clearly aligning itself to compete with other brands that are trying to offer a new and unique vehicle-owning experience while also promising to stay true to its roots.
Further announcements will hopefully clarify whether the autonomous technology will be available only for electric vehicles or whether combustion engines will also incorporate self-driving technology. Regardless of the decisions that Maserati makes, now is one of the most exciting times to be a fan of the brand. People who appreciate luxury cars should definitely keep an eye on what Maserati announces next.