What You Need to Know about the 2019 Maserati Levante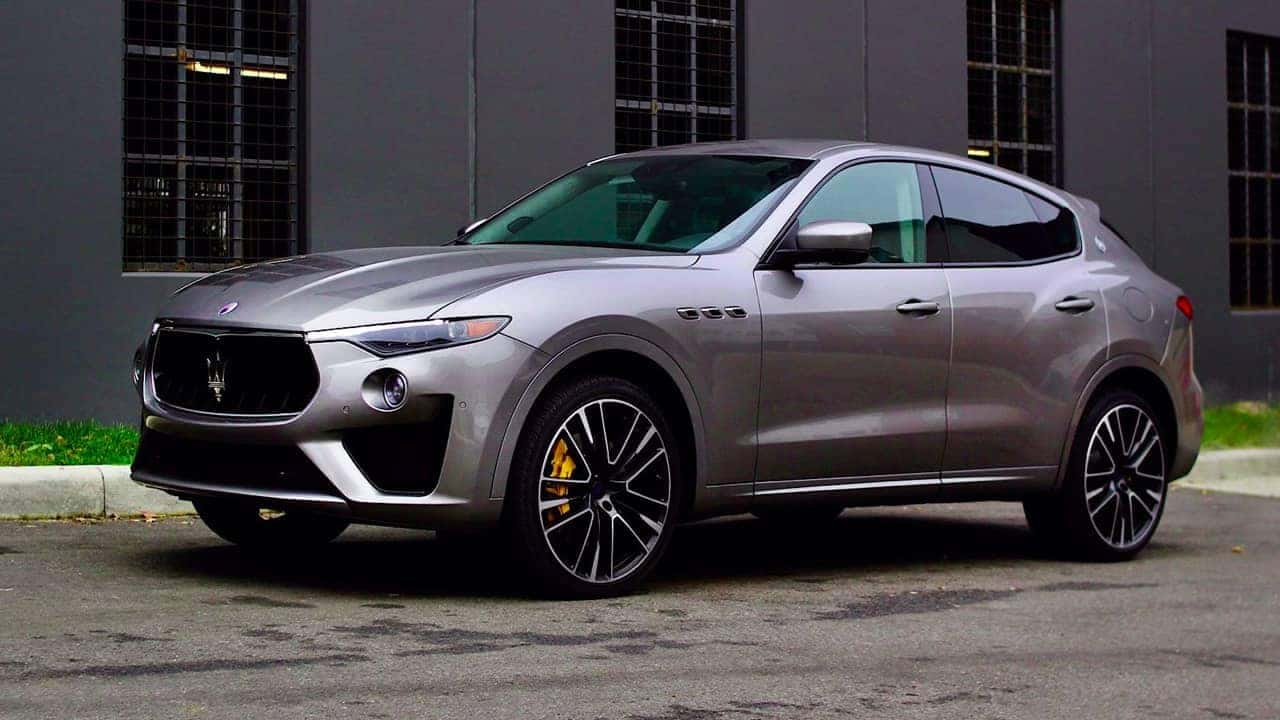 It's no secret that Maserati releases some of the most impressive luxury vehicles on the market. No matter which model you choose, when you drive off the lot in your new Maserati, you'll instantly understand why the combination of impressive design and top-notch engineering has earned this company a reputation as one of the top luxury car brands in the world.
That said, each Maserati is unique. You need to choose the right model for your tastes, lifestyle, and day-to-day needs. That's why it helps to explore the features of some of the more popular models available today. While you should also coordinate with your Maserati dealer to learn more about your options, an overview of the available models can help you decide which ones appeal to you the most. Today, we're focusing on the 2019 Maserati Levante. The following are just a few reasons you may consider buying this one-of-a-kind luxury SUV:
Improvements
The design and engineering teams at Maserati understand there's no reason to release a new vehicle unless it stands out from what has come before. They've included several new features in the 2019 Maserati Levante, ensuring the car provides drivers with an unbeatable experience.
On the engineering side, drivers can now purchase a Levante equipped with a turbocharged V8 if they select the GTS or Trofeo variants. These engines allow for major power and acceleration: the GTS produces 550 horsepower, while the Trofeo puts out 590 hp. The Trofeo is capable of 0-60 mph acceleration in a mere 3.7 seconds—in other words, lightning-fast, especially for an SUV. Maserati's engineers have also replaced hydraulic-assist steering with electric power-assist steering to improve handling. Inside the car, the "infotainment" system has been upgraded with new graphics, making it easier for drivers to take advantage of the various functionalities the system offers.
From a design perspective, the 2019 Levante boasts new exterior and interior trim. Drivers can select new leather interior options in black, red, and tan, or opt for sumptuous silk upholstery by Ermenegildo Zegna, the famous Italian luxury fashion house. Matte carbon fiber, high-gloss metal weave, or open-pore regimental wood veneer represent the options for interior trim. The color palette for the Levante has been updated with nine new options as well.
That highlights a key point: Maserati doesn't simply create vehicles that strike the perfect balance between incredible engineering and gorgeous design. The brand has also consistently valued allowing drivers to find the vehicle that's perfectly suited to their tastes. Because of this, when choosing your Levante, you can select different leather, color, and engine options, resulting in a car that's customized to your driving style.
Air-Spring Suspension
The 2019 Maserati Levante is designed for speed and luxury, but it's also excellent for everyday driving. This is a car for someone who needs a high-performance SUV that also happens to look like a work of art. When Maserati first came into existence in the early 1900s, the company's sole focus was engineering racecars that could dominate on the track. That tradition lives on in the 2019 Levante's driver-adjustable air-spring suspension. This gives the car the ability to maneuver around tight corners and turns with the precision of a competitive racing vehicle. That doesn't merely allow drivers to feel as though they're behind the wheel of a racecar. It also increases safety if you must quickly react to any unexpected obstacles on the road.
Top-of-the-Line Tech
Maserati is unique when compared to other luxury car brands. The company's designers and engineers manage to consistently release vehicles that capture the timeless beauty of classic cars while also incorporating the latest and greatest technology. That may be why Car and Driver recently stated that the 2019 Maserati Levante's infotainment system is among "the best in the biz." Despite the vehicle's interior evoking classic luxury, the infotainment system is definitely a product of today's innovations.
First of all, the system comes loaded with impressive standard features, including navigation, Sirius XM satellite radio, Apple CarPlay, Android Auto, and Travel Link. This last feature provides drivers with traffic and weather updates in real time. Of course, in this day and age, there's a good chance some of your passengers (the 2019 Levante seats up to five people) will need to charge their devices from time to time. Thankfully, they won't need to take turns doing so, as the infotainment system also boasts five USB ports. Additionally, drivers can use the system to operate most basic vehicle functions. Need to adjust the climate in your car? Doing so is easy when you have one main interface.
If this introduction to the Levante has piqued your interest, head to your Maserati dealership to learn more about different options and models available. This quick rundown should serve to illustrate why this recent release from Maserati has earned high acclaim from both experts and consumers.