What You Need to Know about the Maserati 2019 Quattroporte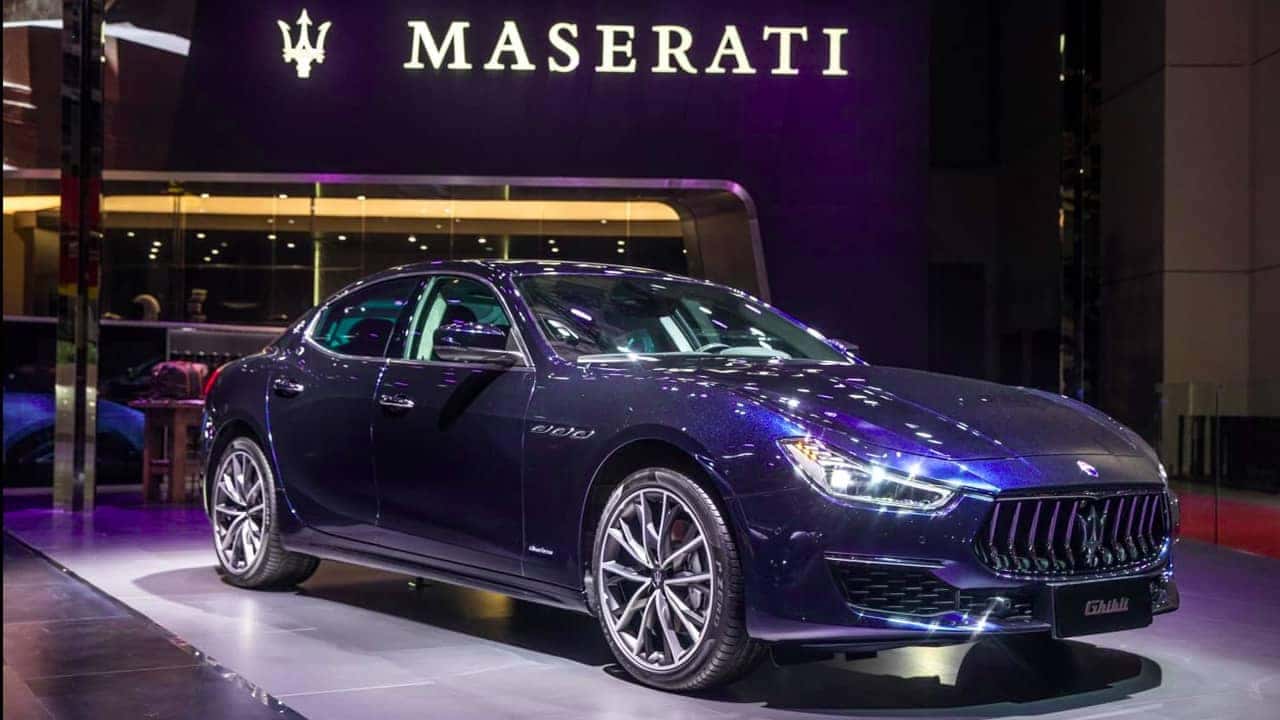 It's no secret that Maserati consistently delivers some of the most luxurious and impressive vehicles in the world. You really can't go wrong no matter which model you choose—but you still should consider which car is right for your needs. The experts at your local Maserati dealership will be more than happy to answer any questions you have to help you find the car of your dreams.
In the meantime, you can explore the features of each Maserati model in greater depth. The 2019 Quattroporte is particularly worthy of attention. First released in 1963, the Quattroporte was the world's first luxury sedan and is now in its sixth generation. With a name that translates to "four doors," the Quattroporte combines the comfort and elegance of a sedan with the driving experience of a sports car. Read on to learn more about this Maserati model bringing the best of both worlds to drivers.
It Leverages Technology to Boost Convenience
Maserati's engineers and designers stand out among their peers by frequently striking a delicate balance. Although the appearance of a Maserati is timeless and incorporates classic design elements, each vehicle also boasts technological features that reflect the forward-thinking mindset of the people who created it.
The 2019 Quattroporte is no different. On the outside, its look is sleek, curving, and aerodynamic—even downright sexy. Inside, drivers will find Maserati's Touch Control Plus 8.4-inch touchscreen display. This multipurpose display allows drivers to easily use navigation systems, climate control features, music streaming services, and much more. It also integrates with Apple CarPlay and Android Auto, letting drivers use various apps safely and conveniently. Auto experts who've reviewed the 2019 Quattroporte frequently highlight the software's ease-of-use. In addition, the 10-speaker, 900-watt Harman Kardon Premium Audio System is a standard feature in the Quattroporte GTS, GranLusso, and GranSport.
You Have Two Engine Choices
Owners of the 2019 Quattroporte may choose either a 404-hp 3.0-liter V-6 or a 523-hp 3.8-liter V-8 when selecting an engine. This is another instance when it pays to discuss the topic with a dealer. They'll let you know which engine is right for your driving style. However, both deliver powerful sports car-quality performance, and the average driver can't go wrong with either option. The V-8 may simply appeal more to drivers who enjoy taking their vehicles out on the track, as it allows for extremely fast acceleration. That's not typically necessary on a road, but for sports drivers, it's a standout feature. Both engines are built at the Maserati factory in Maranello, Italy.
It's an Eco-Friendly Option
Plenty of drivers care about reducing their carbon footprint. That's why the team at Maserati gives 2019 Quattroporte owners the option to switch to the "Increased Control and Efficiency" (ICE) mode when driving. As the name implies, this feature limits emissions and fuel consumption, allowing drivers to save fuel and avoid waste.
There Are Multiple Drive Modes
The team at Maserati knows different drivers have different needs and preferences behind the wheel. This is a key reason they gave 2019 Quattroporte drivers the option to select from multiple driving modes. You already know you can switch to the ICE mode for maximum efficiency. You may also select the standard Normal mode for a balanced experience. If you're the type of driver who likes to take their luxury car out for adventures, there's also an Off-Road option, as well as a Sport mode for drivers who bring their vehicles to the track—or who just want the thrill of maximum speed and power.
In other words, the 2019 Quattroporte is versatile. If you need a vehicle that delivers reliable performance in a range of different conditions and situations, consider this Maserati model when narrowing down your options.
Safety Is a Priority
You obviously want to be as safe as possible behind the wheel. This is yet another priority Maserati's engineers keep in mind when designing vehicles.
Luckily, safety is exactly what you get with the Quattroporte 2019 through the Advanced Driving Assistance Systems (ADAS) available on all models. For example, with the Maserati Stability Program, your Quattroporte will automatically make necessary adjustments to ensure you can maintain proper handling. The vehicle may quickly reduce torque and apply the brakes if it detects a skid, preventing a minor loss of handling from causing an accident. Meanwhile, parking sensors in both the front and the rear can help prevent scrapes and damage when navigating tight spaces. Additionally, the system alerts drivers to the presence of nearby obstacles with a beeping noise. Do you often drive at night? Thanks to the 2019 Quattroporte's LED Matrix headlamps, you'll enjoy a field of vision that's 200% greater than what you would get from most halogen lights.
In short, when you drive the Quattroporte, you can actually enjoy it, instead of worrying about collisions and other dangers. These safety features also help you protect the investment you've made in your Maserati—meaning you can go on driving it for years to come.